Making the fall displays for each of our locations took so long that we decided to keep the background and tree for winter. Keeping the interactivity was important to me, so I decided to go with snowflakes since in the winter time trees have no leaves.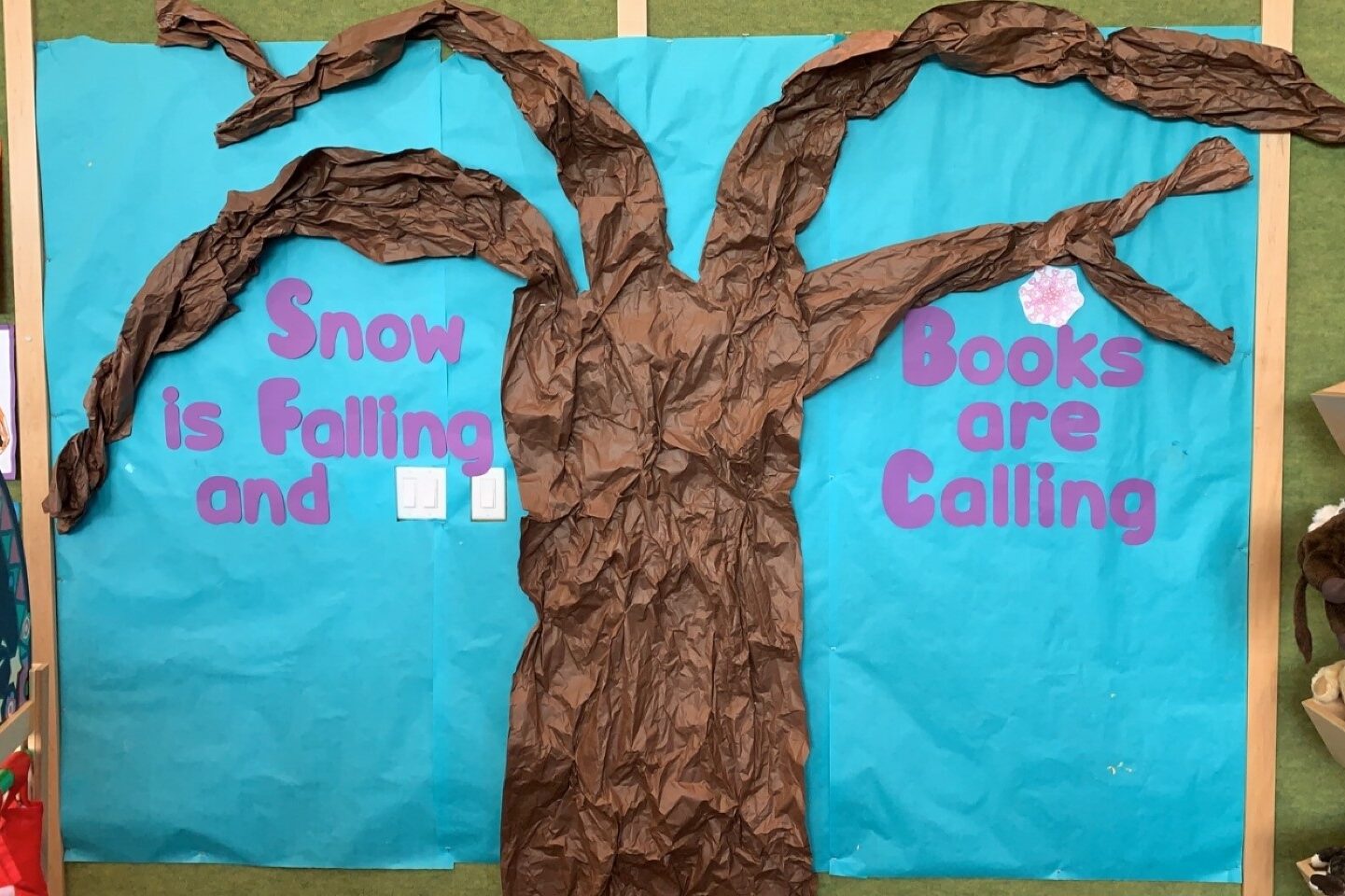 The kids' table has crayons, scissors, restickable glue, a scraps bucket, and a variety of snowflakes for them to choose from. They can decorate however they would like to and stick their snowflakes up on the wall. I put a similar setup in the teen area with colored pencils instead of crayons since they tend to prefer colored pencils (as do I).
Have you done your winter display yet? Share a picture! I would love to see them.